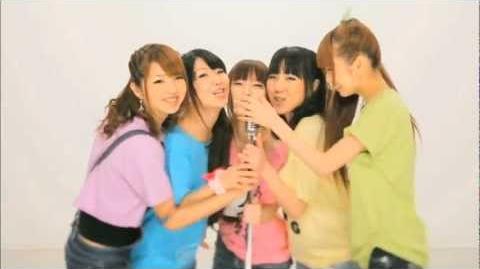 Main articals: Kara (Band),Go Go Summer!
The song was originally perfomed by Kara (Hangul: 카라, Japanese: カラ, often stylized as KARA) is a South Korean pop girl group formed by DSP Media in 2007. The group is composed of Park Gyuri, Han Seungyeon and Goo Hara .The group's name comes from the Greek word "chara" (χαρά, lit. "joy"), which they interpreted to mean "sweet melody".
The song "Girls Be Anmitious!" comes off the album "Go Go Summer!.
Ad blocker interference detected!
Wikia is a free-to-use site that makes money from advertising. We have a modified experience for viewers using ad blockers

Wikia is not accessible if you've made further modifications. Remove the custom ad blocker rule(s) and the page will load as expected.