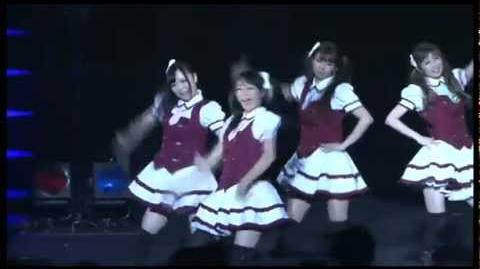 Upcoming Events (March - Highlights):
Edit
First spring storm Girl's Bomb!! ~ (Sun) 3/10
"Tour in TOKYO § I are becoming DANCEROID" (Sun) 3/17
NET DANCER GROOVIN (Tue) 3/19 '!
G1 Grand Prix Girls - Spring Summit (Fri) 3/29
Be held DANCEROID PARTY VOL.02 (Sat) 3/30!
Official Concert Dates, Tickets, and More Info.:
Edit
Past Performances That Hold Special Signifigance:
Edit
Performance @ Nicofarre (2012):Edit
Kozue's last live and graduation cerimony from danceroid.
Ad blocker interference detected!
Wikia is a free-to-use site that makes money from advertising. We have a modified experience for viewers using ad blockers

Wikia is not accessible if you've made further modifications. Remove the custom ad blocker rule(s) and the page will load as expected.