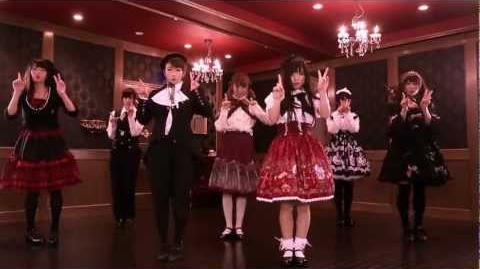 Crazy∞nighT
Dancer(s)

Marie,Yakko,Satsuki,Yuzuki,Maamu,Ikura,Manako

Composer
Hitoshizuku-P, Yama△
Apearances
DANCEROID4
Roles
Yuzuki (Rin Kagamine), Maamu (Len Kagamine), Ikura (Miku Hatsune), Satsuki (Meiko), Yakko (Gumi Megupoid), Manako (Gakupo), & Motomiya Marie (Luka Megurine)
Notes
Apart of the nighT∞ Series

Kaito also has a role, but there were only 7 dancers, not 8.
Ad blocker interference detected!
Wikia is a free-to-use site that makes money from advertising. We have a modified experience for viewers using ad blockers

Wikia is not accessible if you've made further modifications. Remove the custom ad blocker rule(s) and the page will load as expected.